Maplewood Plumbers Proudly Serving Residential and Commercial Customers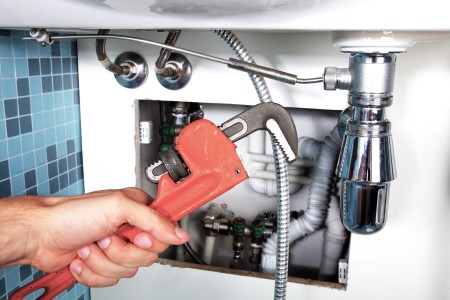 Keeping your plumbing system operating efficiently and effectively requires a great deal of knowledge, skill, and experience. At Matt's Plumbing Solutions, our Maplewood plumbers are here to help you with all your plumbing repair and installation needs. Each of our team members is professionally trained and immensely experienced. With our assistance, your plumbing system will always provide for your needs in the best possible manners.
Our Maplewood plumbers understand how much you and your family rely on your plumbing system. For this reason, we are honored by the fact that you are considering hiring us to work on your property. If you do so, our professionals promise to treat your services as if we are performing them on our own home. In this way, we can guarantee that you receive the best possible results.
If you want to hire a plumber in Maplewood, MN who will bring this dedication to excellence to task for you, call Matt's Plumbing Solutions today. Our staff would be happy to discuss your situation with you, to answer any questions that you may have about your property, and to provide you with further information about our many expertly performed services. We would be excited to schedule your appointment today.
Water Heater Repairs in Maplewood
One of the most frustrating things that can go wrong with a plumbing system is a water heater failure. Each and every day, you and your family expect and deserve to have a reliable source of hot water in your home. When this expectation is unfulfilled, you suffer an immense inconvenience.
Our plumbers specialize in repairing and replacing water heaters in Maplewood, MN. We can troubleshoot your water heater in order to determine the precise problem. Our experts can then repair your system in the most precise manner. With our help, your water heater will always be well maintained.
Sump Pump Maintenance in Maplewood
If you have a basement in your Maplewood home, it is likely that you require a sump pump to keep it dry. If your sump pump malfunctions, the results can be disastrous. Our plumbers are adept at both sump pump inspections and repairs as well as installing backup sump pump power systems. With our assistance, you can always rest assured knowing that this system is protecting your home in the best possible manner.
Plumbing Repairs in Maplewood
Our Maplewood plumbers are ready to assist you with all your routine maintenance and emergency plumbing repairs in Maplewood, MN. We handle every task no matter the size from fixing leaking faucets to repairing and replacing water and sewer lines. The one constant in all of our plumbing repair services is our goal to achieve the highest level of customer satisfaction possible.
There are currently no reviews or testimonials; check back soon!
Our Latest Articles
Need A Ticket For Your Spigot?

Here in Minnesota in the winter of 2020/21 we had one of the coldest winters we have had in a long time, which means we spent a lot of time on calls to unthaw frozen water pipes. While we were able to prevent further damage to […]

Why You Should Say "No!" To The Wait On Fixing Your Small Plumbing Problems

"I have a tiny leak under my faucet, but I don't really think I need to fix it right now".... "Well I know my toilet tank is leaking, but it can't really be costing me that much"....We all do it. We put off that minor car […]