St. Paul Plumbers Dedicated to Customer Service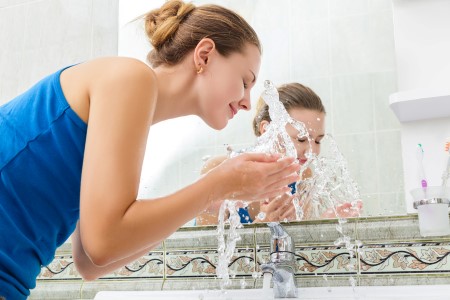 You and your family rely on your plumbing system each and every day. As such, you have an obligation to keep your fixtures, appliances, drains, and pipes in the best condition possible at all times. At Matt's Plumbing Solutions, our St. Paul plumbers are here to assist you with this responsibility.
Our plumbing company proudly serves both residential and commercial customers. We handle any sized task from fixing leaking faucets to repairing and replacing water and sewer lines. The one constant in all of our work is our goal to achieve complete and total customer satisfaction. Our plumbers will bring this dedication to excellence to task for you.
For the highest quality plumbing services in St. Paul, call Matt's Plumbing Solutions today. Our polite staff is always happy to assist a local home or business owner. Our knowledgeable experts can answer any questions that you may have about your property or our exceptional line of plumbing services. We can schedule your appointment today.
Plumbing Fixture Installation and Repair in St. Paul
Your plumbing system is only as useful and enjoyable as its fixtures. If you are unhappy with your sinks, tubs, showers, and toilets or if any of your plumbing fixtures are damaged or malfunctioning, you should call our St. Paul plumbers today.
Our St. Paul plumbing company specializes in both plumbing fixture installation and repair services. With our assistance, these critical portions of your plumbing system will always operate in the most effective, reliable, and customized manners. You are guaranteed to be pleased with the results of our efforts.
Drain Cleaning Services in St. Paul
If there is a clogged drain in your kitchen sink, your cooking and cleaning tasks become extremely difficult. If there is a clogged tub or toilet in your bathroom, the entire living space becomes unusable. A clogged main drain can cause backups in every room of your home.
Whenever you are dealing with a clogged drain, the first thing that you should do is contact a professionally licensed plumber. Our highly skilled professionals would be honored to assist you with this task. We can completely remove the the obstruction that is causing your problems. After our efforts, your plumbing system will operate in the best possible manner.
Water Heater Installations and Repairs in St. Paul
Each morning when you are getting ready for the day, you and your family expect and deserve to have a reliable source of hot water in your home. Our St. Paul plumbers can help you in this regard. We install, repair, maintain, and replace water heaters. If your water heater is old, damaged, or unreliable, we can troubleshoot it to determine the best course of action. Our experts can help you select the best new water heater for your unique needs.
There are currently no reviews or testimonials; check back soon!
Our Latest Articles
Need A Ticket For Your Spigot?

Here in Minnesota in the winter of 2020/21 we had one of the coldest winters we have had in a long time, which means we spent a lot of time on calls to unthaw frozen water pipes. While we were able to prevent further damage to […]

Why You Should Say "No!" To The Wait On Fixing Your Small Plumbing Problems

"I have a tiny leak under my faucet, but I don't really think I need to fix it right now".... "Well I know my toilet tank is leaking, but it can't really be costing me that much"....We all do it. We put off that minor car […]