Coon Rapids Plumbers Providing Exceptional Services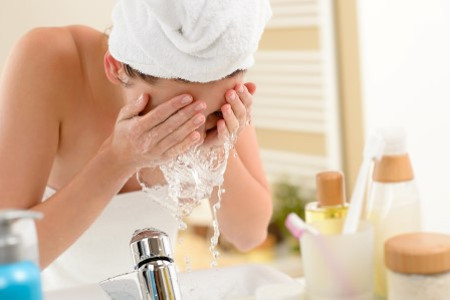 Your plumbing system is absolutely critical to how you and your family use and enjoy your home. At your business, your commercial property cannot function without a reliable plumbing system. At Matt's Plumbing Solutions, our Coon Rapids plumbers are here to help you keep your commercial or residential plumbing system in the best condition possible at all times.
In every service that we provide, our main goal is to achieve the highest levels of customer satisfaction possible. Whether we are fixing a leaking faucet or if we are completely relining your sewer system, our plumbers want to satisfy all your needs and achieve all your goals. We want you to know that you can trust us with all your future plumbing repair and installation projects.
Call Matt's Plumbing Solutions today if you need to hire a professionally licensed Coon Rapids plumber. Our professionals have the knowledge, skill, and experience necessary to assist you in the best possible manner. Our staff would be happy to answer any of your questions and would be excited to schedule your appointment today.
Plumbing Repair Services in Coon Rapids
At Matt's Plumbing Solutions, our plumbing company handles all types of plumbing repairs in Coon Rapids, MN. We fix malfunctioning faucets, taps, tubs, toilets, and other fixtures. We can repair and replace water, sewer, and gas lines. We can troubleshoot and repair major plumbing appliances including water heaters, sump pumps, garbage disposals, and sump pumps. Bottom line, if any portion of your plumbing system is on the fritz, our team can get it working again for you quickly and easily.
Drain Cleaning and Hydro Jetting in Coon Rapids
The most common problem with a plumbing system is a clogged drain. A drain clog at a fixture can render the entire room useless. A main drain clog can negatively affect your entire property. In either event, our Coon Rapids plumbers have the ability to resolve these problems for you.
Our highly skilled plumbers specialize in both drain cleaning and hydro jetting services. Whenever we are called upon to clear a clogged drain, we make certain to remove the entire obstruction. Through our hydro jetting services, we can blast away years of grime, buildup, corrosion, and debris from your entire plumbing system.
Water Softener Installation in Coon Rapids
If you have hard water in your Coon Rapids home, the scale that forms inside your pipes and on your plumbing fixtures can present a significant problem. Also, all your cooking, cleaning, and washing tasks become more difficult. Our Coon Rapids plumbing company can resolve all of these issues for you by installing a water softening system customized specifically for your needs. Your entire property will be much better off for it.
There are currently no reviews or testimonials; check back soon!
Our Latest Articles
Need A Ticket For Your Spigot?

Here in Minnesota in the winter of 2020/21 we had one of the coldest winters we have had in a long time, which means we spent a lot of time on calls to unthaw frozen water pipes. While we were able to prevent further damage to […]

Why You Should Say "No!" To The Wait On Fixing Your Small Plumbing Problems

"I have a tiny leak under my faucet, but I don't really think I need to fix it right now".... "Well I know my toilet tank is leaking, but it can't really be costing me that much"....We all do it. We put off that minor car […]