Your Lino Lakes Plumbing Experts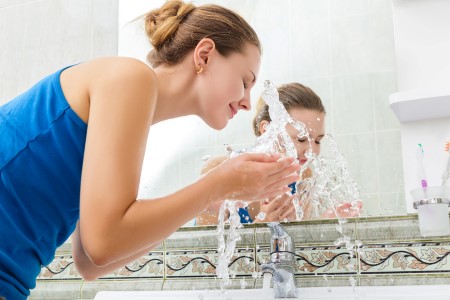 Are you experiencing plumbing issues in your Lino Lakes, MN, area home? If you are, you need to call the experienced plumbing company, Matt's Plumbing Solutions. Our experienced team has the know-how and the resources to provide the best plumbing repairs that will get your plumbing setup working dependably once more.
While providing general plumbing repairs to get your plumbing running once more, we also provide top-rated plumbing line repairs to help you keep your plumbing running. After all, without a dependable drainage system, your plumbing would begin to back up into your Lino Lakes home. So, you'll benefit from having your plumbing lines repaired by our experienced team.
In addition to offering highly rated residential plumbing services, we also offer commercial services. So, if you run a business in the Lino Lakes, MN, area, you can count on Matt's Plumbing Solutions to keep its plumbing running dependably. Call us today for our top-rated commercial plumbing services.
Fast, Dependable Plumbing Repairs in the Lino Lakes Area
Since you'll use your Lino Lakes home's plumbing setup every day for a variety of reasons, it will inevitably experience wear that will lead to other issues. These issues can leave you with plumbing that may not work properly -- or even at all. In this case, you'd need to call up our experienced plumbers ASAP.
After all, a home without dependable plumbing can be both inconvenient and even unsanitary. To ensure that your home can run properly and that your loved ones will remain safe, you need to call us for our dependable plumbing repairs. We'll work quickly to get your plumbing working its best once more, no matter the size or cause of the problem.
Get Your Line Repairs from Our Experienced Plumbers
Your plumbing lines are the veins that keep your plumbing going. They draw water to your plumbing installations as you need to use them, and they also help to transport water and sewage away from your home. So, you'll want to be sure your Lino Lakes home contains dependably working plumbing lines so that you can enjoy the necessary installation that is your plumbing.
If your plumbing lines have suffered any sort of wear or damage that prevents them from working, you need to give our plumbing company a call. We provide dependable plumbing line repairs that will get your plumbing working its best once more in little time.
Your Go-To Experts for All Your Commercial Plumbing Needs
Running a business requires you to keep up with many different things all at once. One easily overlooked but vitally important thing to keep up with is the plumbing in your workplace. After all, without properly working plumbing, the overall productivity in the workplace could suffer as employees struggle to work around the loss of this necessary installation.
If plumbing issues are causing other issues in your Lino Lakes company, then you need to give Matt's Plumbing Solutions a call today. Thanks to the top-rated commercial plumbing services we offer, you can be sure to enjoy the most dependable plumbing in your workplace once more, ensuring that your employees will be as productive as possible.
There are currently no reviews or testimonials; check back soon!
Our Latest Articles
Need A Ticket For Your Spigot?

Here in Minnesota in the winter of 2020/21 we had one of the coldest winters we have had in a long time, which means we spent a lot of time on calls to unthaw frozen water pipes. While we were able to prevent further damage to […]

Why You Should Say "No!" To The Wait On Fixing Your Small Plumbing Problems

"I have a tiny leak under my faucet, but I don't really think I need to fix it right now".... "Well I know my toilet tank is leaking, but it can't really be costing me that much"....We all do it. We put off that minor car […]