Sewer Line Repair and Replacement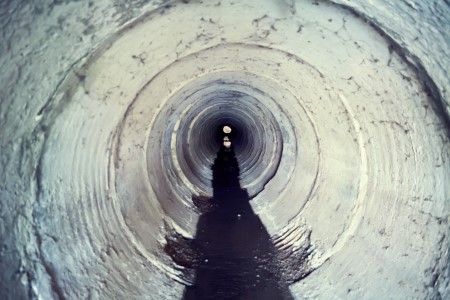 One of the worst things that can happen to any property is a major sewer line backup. The resulting mess and damage is not only costly, but also extremely frustrating and unsanitary. Knowing who to call for dependable services related to sewer lines in Minneapolis and St. Paul can save you both heartache and money. At Matt's Plumbing Solutions, our plumbers are here to help you with all your sewer repair and replacement needs. With our assistance, you will be able to resolve your sewer related problem in the quickest, most effective, and least disruptive manner.
Call Matt's Plumbing Solutions today if you need to hire a professionally licensed plumber who specializes in sewer line repair and replacement services in Minneapolis and St. Paul. Our staff is on call to assist you whenever a problem should arise. Our knowledgeable experts can answer any questions that you may have about your sewer system. We can schedule your appointment today.
Trenchless Sewer Pipe Relining in Minneapolis and St. Paul
One reason that sewer problems are so costly and daunting is that they occur underground and in hard to reach places. Traditionally, in order to repair damaged sewer lines in Minneapolis and St. Paul, you would have to excavate the entire pipe in order to replace it. The resulting damage to your property could be even worse than the problem that was present.
At Matt's Plumbing Solutions, our Minneapolis and St. Paul plumbers can help you avoid the cost, time, and effort via our specialized services. Our professionals are adept at trenchless sewer relining services. Through this method, we can repair or replace your sewer lines without having to excavate. We will add years of service life to your sewer system at a fraction of the cost.
Comprehensive Sewer Repairs in Minneapolis and St. Paul
The key to successfully resolving sewer related problems is identification. Sewer leaks and back ups have many causes, from debris and clogs in the pipes to cracks caused by tree roots or leaks from corrosion. When you hire our professionals for your sewer repair needs, we will inspect your entire system to determine what is wrong.
Through our hydro jetting, rooter, and trenchless sewer line repairs, we can fix any minor and major problem that is affecting the performance of your sewer system. By customizing our services to your unique needs, we guarantee that after our efforts your sewer system will operate in the most efficient, effective, and reliable manner. You will always know who to trust if you ever need major plumbing or sewer assistance in the future.
Our Latest Articles
Need A Ticket For Your Spigot?

Here in Minnesota in the winter of 2020/21 we had one of the coldest winters we have had in a long time, which means we spent a lot of time on calls to unthaw frozen water pipes. While we were able to prevent further damage to […]

Why You Should Say "No!" To The Wait On Fixing Your Small Plumbing Problems

"I have a tiny leak under my faucet, but I don't really think I need to fix it right now".... "Well I know my toilet tank is leaking, but it can't really be costing me that much"....We all do it. We put off that minor car […]
If you need sewer lines repaired or replaced in the Minneapolis and St. Paul area, please call our plumbers at 651-341-5899 or complete our online request form.