Minneapolis and St. Paul Plumbers Focused on Hydro Jetting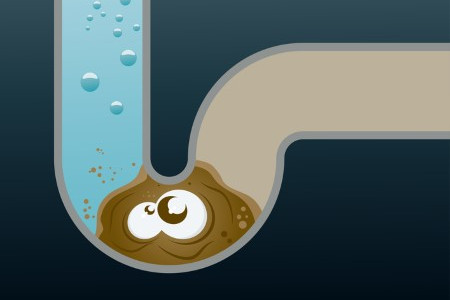 At Matt's Plumbing Solutions, our Minneapolis and St. Paul plumbers are here to help you keep your plumbing system operating in the best possible condition at all times. If you are noticing routine clogs and back ups in your home, there may be bigger problems present. Our highly skilled plumbers can help clean out your drains, pipes, and lines with professional hydro jetting in Minneapolis and St. Paul. Afterwards, your plumbing system will be more efficient and reliable.
In every service that we provide, our professionals are focused on achieving the highest levels of customer satisfaction. We want you to know that you can trust us with all your present and future minor and major plumbing related needs. Our team will bring this dedication to excellence to task for you when you hire us to conduct hydro jetting services at your home or business.
Call Matt's Plumbing Solutions today if you need to hire a professionally licensed plumber who conducts drain and sewer clearing services in Minneapolis and St. Paul. Our experts will inspect you entire plumbing system to help you determine the best solution to your problems. We would be happy to answer any questions that you may have about hydro jetting and its many benefits. Our team can schedule your appointment today.
What is Hydro Jetting?
Hydro jetting is the optimal way to clear away large drain clogs, scale, grease, and other debris from the interior lining of your drains and pipes. The method uses a high pressure jet of water to blast away years of buildup quickly, easily, and safely. When conducted by a licensed professional, hydro jetting is safe for your plumbing system and achieves better results than traditional drain cleaning via a rodding method.
Benefits of Hydro Jetting
Sometimes, you just gotta blast it out. If you have a stubborn clog, the intense pressure of Hydro Jetting cuts through the grease and grime and gets your pipes flowing freely.
As debris builds within drains and pipes, more materials become attached to the pipe walls, and soon you have a smaller pipe diameter and a serious mess. Once this occurs, even the toughest conventional cable drain cleaning equipment may not be able to help.
Some of the benefits of hydro jetting include:
Clear out tough drain clogs that don't respond to snakes and chemicals
Remove deposits and various difficult build up in drains and other areas
Easily slice through roots that have caused blockage
Flush lines that have become clogged with grease and debris
The Local Experts for Hydro Jetting in Minneapolis and St. Paul
When you hire our professionals to clean out your pipes, drains, and lines via the hydro jetting method, we will take the time to assess the best course of action for your unique problems. We will inspect your entire plumbing system to identify where the major clog exists and to find any other sources of debris that are affecting performance.
Our Minneapolis hydro jetting experts will then ensure that our method is used in the best possible manner to restore your plumbing system to full optimal performance. After our efforts, you can feel confident knowing that your property will be able to provide for all your plumbing related needs in the best possible manner. You and your family are guaranteed to be satisfied with the results.
Our Latest Articles
Need A Ticket For Your Spigot?

Here in Minnesota in the winter of 2020/21 we had one of the coldest winters we have had in a long time, which means we spent a lot of time on calls to unthaw frozen water pipes. While we were able to prevent further damage to […]

Why You Should Say "No!" To The Wait On Fixing Your Small Plumbing Problems

"I have a tiny leak under my faucet, but I don't really think I need to fix it right now".... "Well I know my toilet tank is leaking, but it can't really be costing me that much"....We all do it. We put off that minor car […]
If you would like an estimate for hydro jetting in the Minneapolis and St. Paul area, please call our plumbers at 651-341-5899 or complete our online request form.