Resolving Water Pressure Issues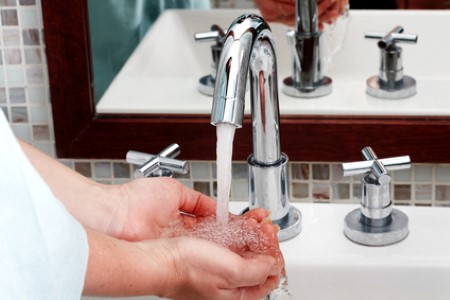 In order to fully enjoy the benefits of your plumbing system, you must have adequate water pressure in your home. There are many issues that can cause low water pressure in a residence. As such, it is best to hire a professional plumber to find and address the precise problem. At Matt's Plumbing Solutions, our plumbers have the knowledge, skill, and experience necessary to fix any water pressure issues in Minneapolis and St. Paul.
Since 2009, our professionals have sought to provide the highest quality and most customized plumbing services in Minneapolis and St. Paul. In every task that we conduct, our team places customer satisfaction as our highest priority. When you hire us to resolve your water pressure related issues, we promise to work our hardest to restore your system to the best condition possible. Our team wants you to know that you can trust us with all your present and future plumbing related needs.
Call Matt's Plumbing Solutions today if you are suffering from low water pressure issues in your Minneapolis or St. Paul home. Our courteous staff is here to assist you in any way that we can. Our experts can answer any questions that you may have. We would be excited to schedule your appointment today.
Whole-House Water Pressure Problems
If your entire home has low water pressure, there are potentially significant problems with your plumbing system as a whole. Cracks and leaks in pipes may be the cause of your plumbing system's poor performance. At the same time, they can present a significant threat of water damage. Other causes could be that there is grime, debris, and buildup within your lines and pipes.
When you hire our plumbers, we will troubleshoot your entire plumbing system to determine the precise source of the problem. With this information, our plumbers can fix cracks and leaks, clean out debris, or replace or reline pipes as need be. After our efforts, your plumbing system will operate in the best possible manner.
Fixture-Specific Water Pressure Issues in Minneapolis and St. Paul
If your have specific fixtures that have low water pressure, the problem can be with the line feeding the fixture or with the fixture itself. Again, our highly skilled professionals will be able to identify the exact cause of your poor plumbing performance. We can clean out lines and repair fixtures as need be, restoring these portions of your plumbing system to optimal performance.
Temperature-Specific Water Pressure Problems
If your water pressure problems only occur when you are trying to use hot water, your water heater is likely the source of the issue. Our Minneapolis and St. Paul plumbers specialize in maintaining and repairing water heaters. With our help, you can fix the problem quickly and easily. You and your family are guaranteed to be completely satisfied with the results of our efforts.
Our Latest Articles
Need A Ticket For Your Spigot?

Here in Minnesota in the winter of 2020/21 we had one of the coldest winters we have had in a long time, which means we spent a lot of time on calls to unthaw frozen water pipes. While we were able to prevent further damage to […]

Why You Should Say "No!" To The Wait On Fixing Your Small Plumbing Problems

"I have a tiny leak under my faucet, but I don't really think I need to fix it right now".... "Well I know my toilet tank is leaking, but it can't really be costing me that much"....We all do it. We put off that minor car […]
If you are having low water pressure issues in the Minneapolis and St. Paul area, please call our plumbers at 651-341-5899 or complete our online request form.