Installing & Repairing Water Softeners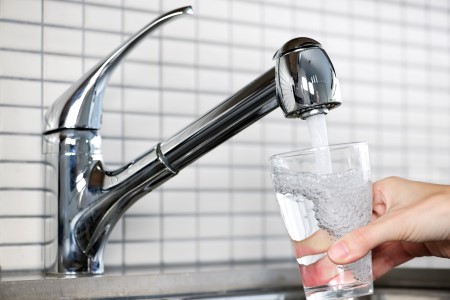 One of the most common complaints about a plumbing system is the presence of hard water within the home. Hard water is problematic because it can be harmful to your plumbing system as a whole and because it negatively affects how you and your family use your plumbing system. At Matt's Plumbing Solutions, our Minneapolis and St. Paul plumbers can help you with your hard water related issues. We expertly install, maintain, and repair water softening systems for both local homeowners and commercial properties. We carry top rated water softeners in Minneapolis and St. Paul, ensuring our clients get the best water treatment products available.
When you hire our professionals to install or repair your water softener, you can feel confident knowing that you chose the best team for the job. In every task we conduct, our goal is to maximize customer satisfaction by providing the highest quality and most customized services possible. We will bring this dedication to excellence to task for you.
Call Matt's Plumbing Solutions today if you need to hire a professionally licensed plumber to install or repair a water softener in your Minneapolis or St. Paul home. Our polite and knowledgeable staff is here to assist you in any way that we can. Our water conditioning experts can answer any hard water related questions that you may have. We can schedule your appointment today.
Water Softeners Customized for Your Unique Needs
At Matt's Plumbing Solutions, we do not believe in a one-size-fits-all approach to water softeners in Minneapolis and St. Paul. If you hire us to resolve your hard water related problems, the first thing that we will do is test the quality of the water in your property. With this information, our experts will be able to help you choose the water softener that will work best for your family and your property. In this way, we can guarantee that you will be completely satisfied with the performance of your water softener for years to come.
High Quality Water Softeners Installed by Experts
Our professionals install water softening systems made by the top manufacturer, Brassmaster. These systems are extremely proficient and reliable. They come in both salt-water and dual-tank varieties, so they can be customized to the unique needs of you and your property.
Water Softeners Repair and Maintenance in Minneapolis and St. Paul
After we help you select and install the best whole-house water softener for your home, our Minneapolis and St. Paul plumbers will always be available to provide for your routine maintenance and major repair needs. With our help, you will be able to keep your water softener operating in the best manner possible at all times. You will always know who to trust with any future plumbing related problem.
Our Latest Articles
Need A Ticket For Your Spigot?

Here in Minnesota in the winter of 2020/21 we had one of the coldest winters we have had in a long time, which means we spent a lot of time on calls to unthaw frozen water pipes. While we were able to prevent further damage to […]

Why You Should Say "No!" To The Wait On Fixing Your Small Plumbing Problems

"I have a tiny leak under my faucet, but I don't really think I need to fix it right now".... "Well I know my toilet tank is leaking, but it can't really be costing me that much"....We all do it. We put off that minor car […]
If you are looking for whole-house water softeners in the Minneapolis and St. Paul area, please call our plumbers at 651-341-5899 or complete our online request form.