Gas Line Repair & Replacement Pros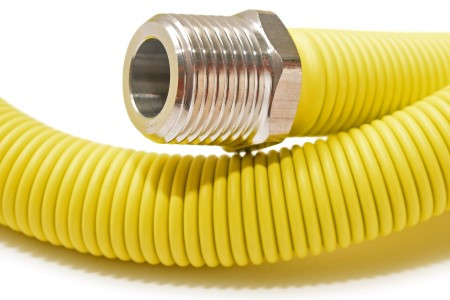 Having gas lines in your property is an amazing luxury. It makes all your cooking tasks easier and all your comfort needs more readily attainable. At the same time, it puts a responsibility on the homeowner to ensure that your gas lines are always well maintained and operating safely. At Matt's Plumbing Solutions, our experienced plumbers specialize in repairing and replacing gas lines in Minneapolis and St. Paul. With our help, your gas lines will always provide for your needs in the most efficient, effective, reliable, and safe manner.
If you need to hire a professionally licensed plumber who performs gas line repair and replacement services in Minneapolis and St. Paul, call Matt's Plumbing Solutions today. Our courteous and polite staff would be happy to take your call and to assist you in any way that we can. Our knowledgeable experts can answer any questions that you may have about your property or our exceptionally performed services. We would be excited to schedule your appointment today.
Gas Line Leak Inspections in Minneapolis and St. Paul
If there is a gas leak present in your Minneapolis or St. Paul home, it is absolutely imperative that you contact a professional immediately. This unsafe condition threatens you, your family, and your property. At Matt's Plumbing Solutions, our plumbers and gas line repair experts are always on call to assist you in this regard.
Once on site, our professionals will get to work inspecting your gas lines for the source of the leak and the cause of the problem. In this way, we can determine the best course of action to resolve your issues. With our help, the gas leak will be repaired and your system will be restored to full and safe operation.
Gas Line Replacements in Minneapolis and St. Paul
At Matt's Plumbing Solutions, our plumbers have the knowledge, skill, and experience necessary to handle the most extensive tasks involving gas lines in Minneapolis and St. Paul. If you are planning to install or replace gas lines on your home or business, our team is the right one for the job.
We have the ability to design all new gas lines for your unique fixtures and appliances. Our highly skilled experts can also replace your existing gas lines in the least intrusive and most cost-effective manner. In both instances, we will work our hardest to provide you with the services that will result in the greatest long-term benefit. Your complete and total satisfaction is our highest priority.
Our Latest Articles
Need A Ticket For Your Spigot?

Here in Minnesota in the winter of 2020/21 we had one of the coldest winters we have had in a long time, which means we spent a lot of time on calls to unthaw frozen water pipes. While we were able to prevent further damage to […]

Why You Should Say "No!" To The Wait On Fixing Your Small Plumbing Problems

"I have a tiny leak under my faucet, but I don't really think I need to fix it right now".... "Well I know my toilet tank is leaking, but it can't really be costing me that much"....We all do it. We put off that minor car […]
If you need gas line repairs or replacement services in the Minneapolis and St. Paul area, please call our plumbers at 651-341-5899 or complete our online request form.