Minneapolis and St. Paul Plumbers Specializing in Bathroom and Kitchen Remodeling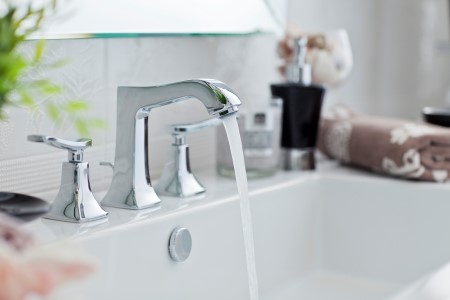 If you are planning to conduct a bathroom or kitchen remodeling project, you should give serious consideration to updating your plumbing fixtures and appliances. At Matt's Plumbing Solutions, our plumbers would be happy to assist you with this effort. Together, we can make the most impactful and rewarding changes to these living spaces. Your complete and total satisfaction will be our highest priority when you hire us for bathroom or kitchen remodeling in Minneapolis, St. Paul or the surrounding areas.
Since 2009, our Minneapolis and St. Paul plumbing services professionals have worked their hardest to ensure that all of our customers have a plumbing system that is customized to their property and their family's unique needs. Kitchen and bathroom remodeling projects are the perfect time in which you can achieve this goal. With our assistance, these home improvement efforts will be a resounding success both now and well into the future.
Call Matt's Plumbing Solutions today if you are planning a kitchen or bathroom remodeling project and need to hire a Minneapolis or St. Paul plumber to assist you with the effort. Our courteous and polite staff would be happy to discuss your prospective project with you and to inform you as to how we can help you achieve all of your goals. We would be excited to schedule your consultation today.
Customized Bathroom Remodeling in Minneapolis/St. Paul
Although one of the main objectives of a bathroom remodeling project is to improve the look and feel of the living space, the real benefits of the effort are felt when you take steps to enhance how you and your family members use and enjoy the area. A bathroom is only as good as its plumbing appliances and fixtures.
Our Minneapolis and St. Paul bathroom remodeling experts can help you customize your plumbing system to your and your families unique needs. We can install stunningly beautiful and highly function sinks, faucets, toilet, showers, and tubs for you. Our experts can redesign your plumbing system as necessary in order to ensure that these fixtures operate in the best possible manner. In this way, you can feel confident knowing that your family will be completely pleased with the results of your bathroom remodeling project for years to come.
Making Your Life Easier with Kitchen Remodeling in Minneapolis/St. Paul
The kitchen is the most functional living space in your Minneapolis or St. Paul home. Your plumbing system is absolutely critical to every cooking and cleaning task that you do in the area. For this reason, during your kitchen remodeling project, you should install new plumbing fixtures and appliances into the area that promote how you and your family use and enjoy your home. Our plumbers are ready to help you make the most of the effort.
Our Latest Articles
Need A Ticket For Your Spigot?

Here in Minnesota in the winter of 2020/21 we had one of the coldest winters we have had in a long time, which means we spent a lot of time on calls to unthaw frozen water pipes. While we were able to prevent further damage to […]

Why You Should Say "No!" To The Wait On Fixing Your Small Plumbing Problems

"I have a tiny leak under my faucet, but I don't really think I need to fix it right now".... "Well I know my toilet tank is leaking, but it can't really be costing me that much"....We all do it. We put off that minor car […]
If you would like an estimate for bathroom or kitchen remodeling in the Minneapolis and St. Paul area, please call our plumbers at 651-341-5899 or complete our online request form.