About Your Local Plumbing Company, Matt's Plumbing Solutions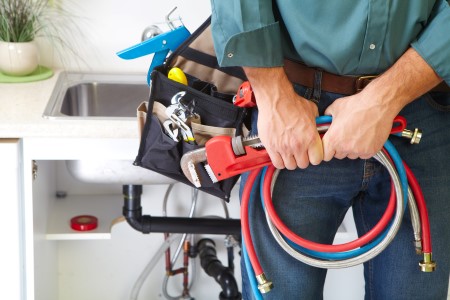 Since 2009, the Minneapolis and St. Paul plumbers here at Matt's Plumbing Solutions has been dedicated to providing the highest quality services possible. Our plumbing company is here to keep your plumbing system in the best condition at all times. Our experts are adept at plumbing, sewer, and gas line installations and repairs. We install all manners of plumbing fixtures and appliances. The one constant in everything that we do is our goal to achieve complete and total customer satisfaction.
The professionals at our plumbing company understand how important your plumbing system is to you, your family, and your property. When you hire us, we will work our hardest to ensure that your plumbing system operates in the most efficient, effective, and reliable manner. We want to form long lasting and mutually beneficial relationships with all of our customers. Through the high quality results that we achieve, our Minneapolis and St. Paul plumbers convey the fact that you can trust us with all your present and future plumbing needs.
Call Matt's Plumbing Solutions today if you need to hire a professionally licensed plumber in Minneapolis or St. Paul. Our courteous and polite staff would be happy to assist you in any way that we can. Our knowledgeable experts can answer any questions that you may have about your plumbing, sewer, or gas system. We can schedule your appointment today.
Our Minneapolis/St. Paul Plumbing Company's Services:
The Team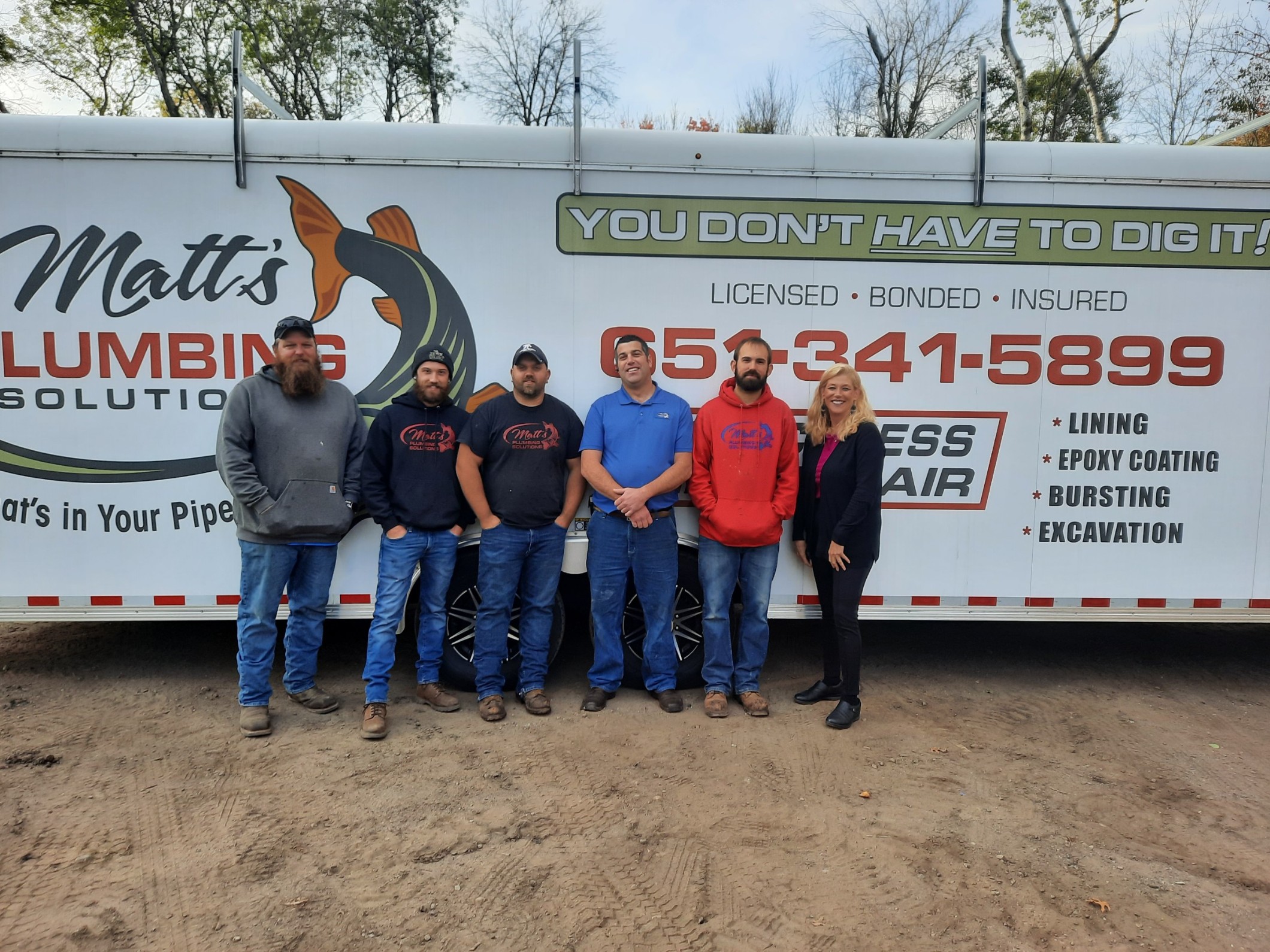 Matt - Owner/Master Plumber

When Matt and his faithful Pup Morgan are not out on the road fixing pipes and helping homeowners and businesses with plumbing and sewer jobs you may find them and his two kids Fishing, Camping, or Snowmobiling. Over the last 20+ years Matt has expanded his knowledge and experience in the plumbing industry and stays up to date on the latest and greatest techniques to best serve his customers in his backyard of Columbus and metro wide.

Bryon - Apprentice Plumber

Bryon comes to us from Forest lake where he,and his wife and their four kids reside. While Bryon is learning all plumbing his talents shine when he is digging in the dirt. You most likely will not find a dig at MPS that Bryon is not a part of! When He is not working or telling dad jokes, you may find him Fishing, Snowmobiling, or Kayaking.

Jim - Apprentice Plumber

Jim is an apprentice plumber and is training to become specialized in our trenchless pipe repair. When he is not working at MPS you may find him, his wife and 3 kids Hunting, Fishing, Camping or hanging at their home in Blaine.

Brock - Mechanic

Brock comes to us from Pine City, MN where he lives with his wife and two kids. As a mechanic he is always working, wrenching or improving something! Brock has a 14 year country experience that we are very excited to add to our growing team!
Our Latest Articles
Need A Ticket For Your Spigot?

Here in Minnesota in the winter of 2020/21 we had one of the coldest winters we have had in a long time, which means we spent a lot of time on calls to unthaw frozen water pipes. While we were able to prevent further damage to […]

Why You Should Say "No!" To The Wait On Fixing Your Small Plumbing Problems

"I have a tiny leak under my faucet, but I don't really think I need to fix it right now".... "Well I know my toilet tank is leaking, but it can't really be costing me that much"....We all do it. We put off that minor car […]