Sump Pump Installations, Inspections, and Repairs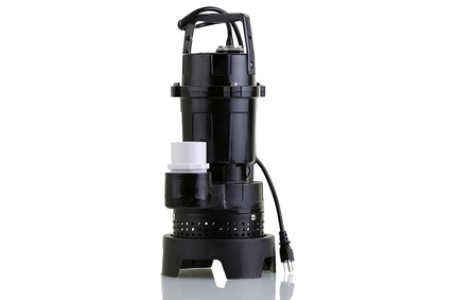 If you have a basement in your home, chances are that you rely upon a sump pump in order to protect your property from water incursion and flooding. These critical appliances must be well designed, installed, maintained, and repaired in order to keep your basement dry in flooding-prone Minnesota. Failing to do so can lead to a great deal of damage and costly repairs. At Matt's Plumbing Solutions, our Minneapolis and St. Paul plumbers specialize in sump pump installation and repair services. With our help, you can always rest assured knowing that this appliance is operating in the best possible manner. We also carry some of the most trusted brands of sump pumps in Minneapolis and St. Paul.
Call Matt's Plumbing Solutions today if you need to hire a professionally licensed plumber who installs, inspects, and repairs sump pumps in Minneapolis and St. Paul. Our staff is ready to take your call and to assist you in any way that we can. Our experts will work their hardest for you to provide you with the highest quality services possible. We can schedule your appointment today.
Routine Maintenance for Sump Pumps in Minneapolis and St. Paul
Because your sump pump is so important to protecting your property from flooding, it is imperative that you conduct routine maintenance on the system. Our Minneapolis and St. Paul plumbers can handle your annual sump pump maintenance tasks for you. With our help, your sump pump will always perform in the best possible manner. You and your family can feel confident knowing that this system is working at its best at all times.
Sump Pump Backup System Installation
If the power goes out in your home, it is important for your sump pump to remain on and operating. Our highly skilled plumbers can install a sump pump backup system and battery for you. We can also install a battery charger on this devices. After our efforts, a power outage will not disrupt the performance of your sump pump. Likewise, you will not have to worry about recharging the battery backup system.
Sump Pump Installations in Minneapolis and St. Paul
In addition to maintaining sump pumps, our professional plumbers also have the knowledge, skill, and experience necessary to help you install a brand new system. We understand that every home is different and therefore has varying sump pump related needs. Our experts can help you choose the best system to protect your property in the most customized manner possible. After we install your sump pump for you, our team will always be available to provide for your routine maintenance and emergency repair needs.
Our Latest Articles
Need A Ticket For Your Spigot?

Here in Minnesota in the winter of 2020/21 we had one of the coldest winters we have had in a long time, which means we spent a lot of time on calls to unthaw frozen water pipes. While we were able to prevent further damage to […]

Why You Should Say "No!" To The Wait On Fixing Your Small Plumbing Problems

"I have a tiny leak under my faucet, but I don't really think I need to fix it right now".... "Well I know my toilet tank is leaking, but it can't really be costing me that much"....We all do it. We put off that minor car […]