Experienced and Professional Plumbers in Mahtomedi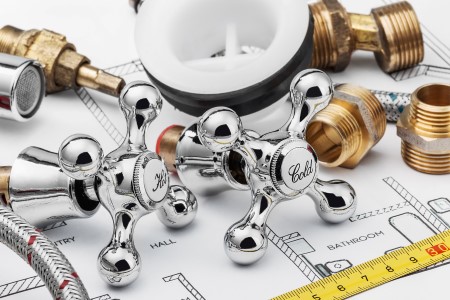 For the last decade, Mahtomedi homeowners and business owners have turned to Matt's Plumbing Solutions for the highest quality plumbing services in the local area. Our professionals have the knowledge, skill, and experience that you can rely upon for all your plumbing, sewer, and gas related needs. In every project we undertake, our Mahtomedi plumbers place customer satisfaction as our highest priority.
If any portion of your plumbing system is damaged or malfunctioning, call Matt's Pluming Solutions today. If you are trying to make an improvement to your plumbing system, our highly skilled professionals would be honored to help. Our courteous and polite staff would be happy to take your call, to answer any questions that you may have, and to schedule your appointment today.
Plumbing Repairs in Mahtomedi
Whenever there is any problem with your plumbing system, the best thing to do is to call a professionally licensed plumber. At Matt's Plumbing Solutions, our plumbers in Mahtomedi are here to assist you. We proudly provide a full line of plumbing repair services to both commercial and residential clients.
From leaking and running faucets and toilets to replacing and repairing water and sewer lines, our Mahtomedi plumbers can handle the task. With our help, your plumbing system will once again operate in the most efficient, effective, and reliable fashion. You are guaranteed to be completely satisfied with the results.
Drain Cleaning Services in Mahtomedi
The key to an effective and efficient plumbing system is unobstructed water flow. At some point in time, every property will suffer from a clogged drain or impeded pipes and lines. If a plumbing fixture or appliance is malfunctioning in your home or if water is backing up in certain areas, call our plumbers for help. We specialize in drain cleaning in Mahtomedi, MN.
Our team is adept at drain cleaning and hydro jetting services. We can clear any obstruction from your drains, pipes, and lines. After our efforts, you fixtures and appliance will once again operate in the best possible fashion. Your plumbing system as a whole will be expertly cared for.
Water Heater Repairs in Mahtomedi
Nothing is more frustrating than stepping into a shower and not having hot water. If your water heater has been malfunctioning, you should call our professionals for help. Our Mahtomedi plumbers can troubleshoot your water heater to determine the precise problem. We can then repair it for you in the best manner possible. With us on call, you can always rest assured knowing that you will have a reliable source of hot water in your home.
There are currently no reviews or testimonials; check back soon!
Our Latest Articles
Need A Ticket For Your Spigot?

Here in Minnesota in the winter of 2020/21 we had one of the coldest winters we have had in a long time, which means we spent a lot of time on calls to unthaw frozen water pipes. While we were able to prevent further damage to […]

Why You Should Say "No!" To The Wait On Fixing Your Small Plumbing Problems

"I have a tiny leak under my faucet, but I don't really think I need to fix it right now".... "Well I know my toilet tank is leaking, but it can't really be costing me that much"....We all do it. We put off that minor car […]