Highly Skilled and Experienced Plumbers in Brooklyn Center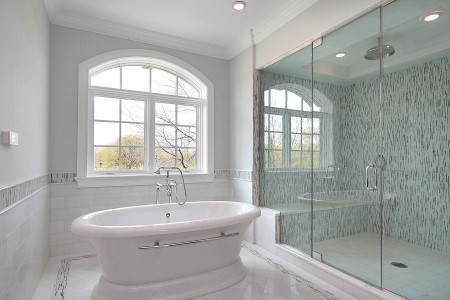 Since 2009, Matt's Plumbing Solutions has been providing residents and businesses in Brooklyn Center, MN with the highest quality plumbing services. Throughout this time, our professionals have had one simple goal: to maximize the satisfaction of our customers. Our Brooklyn Center plumbers can handle any plumbing installation or repair task for you. Through the amazing results that we achieve, our team conveys the fact that you can trust us with all your present and future plumbing related needs.
If you need are looking for Brooklyn Center plumber who puts customer satisfaction as their highest priority, call Matt's Plumbing Solutions today. Our polite and knowledgeable staff is ready to assist you and to answer any questions that you may have. Our Brooklyn Center plumbing company proudly serves both local homeowners and commercial property owners. Our team would be very excited to schedule your appointment today.
Drain Cleaning Services in Brooklyn Center
At some point in time, every property owner has to deal with the frustration that is a clogged drain. Depending on the location and severity of the drain clog, your entire plumbing system can malfunction and back up. Whenever you suspect that there is a clog in a drain, line, or pipe, the best thing that you can do is contact a professionally licensed plumber for assistance with drain cleaning in Brooklyn Center, MN.
At Matt's Plumbign Solutions, our plumbers specialize in drain cleaning in Brooklyn Center, MN. With our help, you will be able to completely clear the obstruction that is affecting the performance of your plumbing fixtures and appliances. After our efforts, you can feel confident knowing that this portion of your plumbing system will not clog or become slow again in the near future.
Water and Sewer Line Repair and Replacement in Brooklyn Center
Our highly skilled plumbers handle the most extensive and difficult tasks including water and sewer line repair and replacements. Not all plumbers have the skill and capability to handle these efforts. Our team provides our customers with the most customizes services in order to ensure that their plumbing and sewer systems operate in the best possible manner.
When you hire us, the first thing that we will do is inspect the entirety of your plumbing and sewer system. When our Brooklyn Center plumbers have identified the problem, we can help you choose the best course of action to resolve it. In all our water and sewer line repair services, our team provides our customers with repairs or replacements that will last for the long term.
There are currently no reviews or testimonials; check back soon!
Our Latest Articles
Need A Ticket For Your Spigot?

Here in Minnesota in the winter of 2020/21 we had one of the coldest winters we have had in a long time, which means we spent a lot of time on calls to unthaw frozen water pipes. While we were able to prevent further damage to […]

Why You Should Say "No!" To The Wait On Fixing Your Small Plumbing Problems

"I have a tiny leak under my faucet, but I don't really think I need to fix it right now".... "Well I know my toilet tank is leaking, but it can't really be costing me that much"....We all do it. We put off that minor car […]