Matt's Plumbing Solutions: Your Premier Plumbing Company In Arden Hills, MN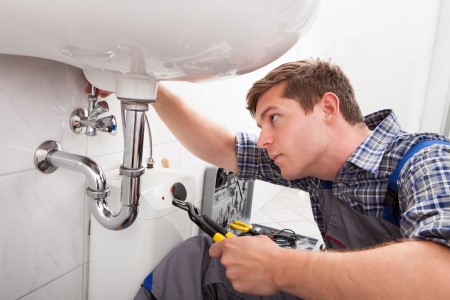 When it comes to high-quality plumbing services here in the Arden Hills area, savvy homeowners know that the premier name in quality is always Matt's Plumbing Solutions. Since getting our start back in 2009, our skilled plumbers have been working tirelessly to ensure that each and every one of our valued Arden Hills area clients have fast access to the thorough and reliable plumbing services they need, right when they need them most, and here at Matt's, that's exactly what you'll get. Are you looking for a professional Arden Hills plumbing company you can count on to help you with all of your plumbing service needs? If so, give our team of skilled professionals a call today and let us show you the kind of quality results that have helped make us one of the most trusted names in service the area has to offer.
Here at Matt's Plumbing Solutions, we make customer satisfaction our highest priority. To that end, we offer a comprehensive lineup of high-quality plumbing services to ensure you always have access to the service you need right when you need it. Whether you're in need of some minor plumbing repairs, drain cleaning, water heater services, or even help installing some new plumbing fixtures, our team of skilled Arden Hills professionals have the expertise and experience necessary to get the job done right. If you have any questions about our full line of high-quality plumbing services, or if you would like to schedule an appointment for your service, give us a call today. Our team of experts are always standing by and would be happy to assist you in any way we can.
Water Heater Services In Arden Hills
Your water heater is responsible for a great deal of the comfort and convenience you and your family enjoy from your home on a daily basis, and when something goes wrong, it can throw things in your house into complete disarray. If you're stuck without hot water for cleaning, cooking, bathing, or whatever else you might need it for, give our team of skilled plumbing pros a call today and let us provide you with the water heater repairs you need to get yours back up and running like new.
There are currently no reviews or testimonials; check back soon!
Our Latest Articles
Need A Ticket For Your Spigot?

Here in Minnesota in the winter of 2020/21 we had one of the coldest winters we have had in a long time, which means we spent a lot of time on calls to unthaw frozen water pipes. While we were able to prevent further damage to […]

Why You Should Say "No!" To The Wait On Fixing Your Small Plumbing Problems

"I have a tiny leak under my faucet, but I don't really think I need to fix it right now".... "Well I know my toilet tank is leaking, but it can't really be costing me that much"....We all do it. We put off that minor car […]