Save Money With Trenchless Sewer Line Repairs In St. Paul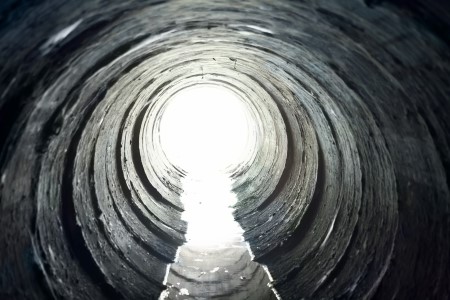 One of the most dreaded things that can happen on a property is damage to a sewer line. These critical portions of your home must be well maintained and function in the best possible manner. Major backups, leaks, and damage can seem daunting. However, Matt's Plumbing Solutions and our plumbers are here to help with trenchless sewer line repairs and replacements in St. Paul and Minneapolis.
With our assistance, you will be able to repair and reline your sewer system in the most cost effective fashion possible. Our highly skilled experts specialize in trenchless repair and replacement of sewer lines in Minneapolis and St. Paul. This method is a great way to avoid many of the common problems associate with traditional sewer line repairs. You are guaranteed to be pleased with the results.
Call Matt's Plumbing Solutions today if you need to hire a professionally licensed plumber who specializes in sewer line repair and replacement services. Our polite staff is always on call to assist you with any emergency. Our knowledgeable experts would be happy to answer any questions that you may have about our amazing trenchless sewer line repair services. We can schedule your appointment today.
The Old Way of Repairing Damaged Sewer Lines in Minneapolis & St. Paul
In the past, the only way to fix a sewer line was to excavate the problem area in order to access the pipe or line. Digging a trench along the entire sewer pipe would cause a great deal of damage to your landscaping and hardscaping. In some instances, the excavation would even have a toll on your home as well. For this reason, repairing or replacing sewer lines was extremely time and labor intensive.
Trenchless Sewer Line Repair & Replacement Technology
When you hire our Minneapolis and St. Paul plumbers for your sewer line repair and replacement effort, we will use the best possible method to address the problem. First, our professionals will inspect the entirety of your sewer system with a video camera. In this way, we can diagnose the exact problem that is affecting performance.
Once we have isolated the crack, leak, or obstruction, our plumbers can repair it via our trenchless relining services. We will clean out the interior of your sewer lines. Then we will essentially install a new pipe within the existing structure. This lining will cure in place, restoring your sewer system to the best condition possible and to full and efficient operation. The results will be as if you completely replaced the damaged section of your sewer system, just at a fraction of the cost. You will most assuredly be pleased with the results.